Paul B. Charbonnier
Plumbing and Heating
177 Prospect Street
Framingham, MA 01701
Phone: (978)206-7545
Fax: (508)872-5822
---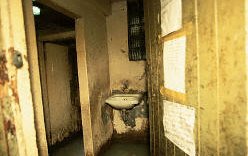 The craft of a master plumber can date back to the Roman Era. Bringing sanitation, running water, heat and other technological advances to our everyday lives.

Today the craft of plumbing has grown. With ever increasing codes and safety precautions it is important to have a Master Plumber you can rely on.
For over 30 years P. B. Charbonnier Plumbing and Heating has been servicing Greater Boston, Eastern and Central Massachusetts. With services ranging from new heating solutions, to bathroom renovation or a simple leaky pipe, P. B. Charbonnier Plumbing and Heating has done it all.
Professional attitude and craftsmanship has brought us to the pinnacle of the plumbing and heating industry and a name to be trusted here in Massachusetts. And now we are taking another step in helping you choose the right outfit for the job.
Contact us at (978)206-7545, fax us (508)872-5822 or e-mail us at pbcplumbingandheating@yahoo.com and see why we are the answer to all your plumbing and heating needs. And check out the rest of our website for interesting facts about plumbing and renovating your home.
---
Contact us
E-mail: Paul B. Charbonnier Plumbing and Heating
©2012