The Heating Systems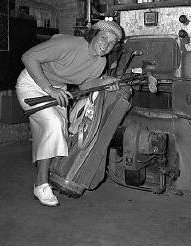 Nothing frightens people more than having to replace there old broken down furnace. But what they don't know is that today's new furnaces are designed to run more efficiently. Ultimately costing you less money to heat your home than staying with your old furnace. And with New England's cold winters. Any break you can get on your heating bill is a welcome one.

Our plumbers are trained in every form of today's Home Heating Systems: steam, gas, oil, radiators, baseboard and radiant heat.

For a complete heating job we would come into your home measure your rooms and calculate a heat loss for your home. Some variables that contribute to the amount of heat you need in a room are windows, doors, outside walls and how well your home is insulated. From there we can determine how much heat you will need in a room for maximum comfort and efficiency.